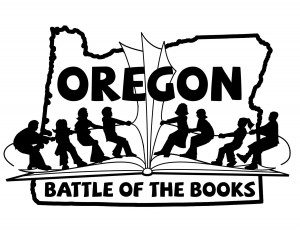 Wednesday, February 1 | 3:30-4:30 pm | Youth Activity Room
The OBOB Club will meet from November—February to discuss Oregon Battle of the Books titles for the Grades 3-5 Division. Books will not be provided but are available to check out at the Corvallis-Benton County Public Library and at most school libraries. For more information, contact Youth Services at 541-766-6794.
December 7, 2016:
Because of Mr. Terupt by Rob Buyea
Quinny and Hopper by Adriana Brad Schanen
Skateboard Party by Karen English
Upside-Down Magic by Sarah Mlynowski
January 11, 2017:
Knucklehead by Jon Scieszka
Miss Spitfire: Reaching Helen Keller by Sarah Miller
Ramona Quimby, Age 8 by Beverly Cleary
Small Steps: The Year I Got Polio by Peg Kehret
February 1, 2017:
Escaping the Giant Wave by Peg Kehret
Rescue on the Oregon Trail by Kate Messner
A Snicker of Magic by Natalie Lloyd
Woof by Spencer Quinn
Looking for more information about Oregon Battle of the Books? Visit the official OBOB website online.
Past Meetings Discussed:

Harry Potter and the Sorcerer's Stone by J.K. Rowling
Hook's Revenge by Heidi Schulz
Joshua Dread by Lee Bacon
Matilda by Roald Dahl