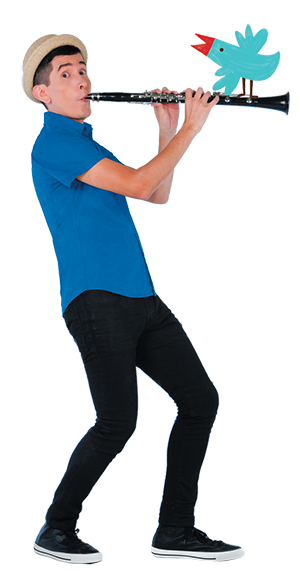 Monday, July 16 | 1:30 p.m. | Main Meeting Room |
Join us for a bilingual, energetic children's music concert with Latin Grammy award-winning performer 1 2 3 Andrés! Fun for all ages. Un concierto bilingüe para las familias con 1 2 3 Andrés.
"Andrés Salguero, better known as 1 2 3 Andrés, is one of the most exciting new voices on the family music scene in the US and Latin America, "A rockstar for little language learners" according to Billboard Magazine. A native of Bogotá, Colombia, Andrés brings to audiences joyful sounds, passion for bilingualism and a high-energy love of music that gets kids singing and dancing in Spanish and English." – from 123andres.com
Sponsored by the Friends of the Library, as part of the Summer at Your Library series.