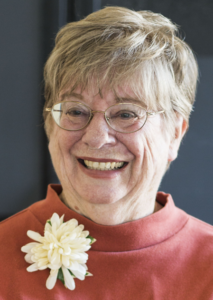 Saturday, October 19th | 2:00 – 3:30 p.m. | Main Meeting Room |

Ever wonder how authors really do what they do? How they get from a blip of an idea to a published book on the shelves at Barnes & Noble? Here's your chance to ask.Where do you get your ideas? How do you know whether it's a good idea? How do you find a publisher? What does an agent do? What does an editor do?
Portland author Maggie Stuckey, widely published by major mainstream presses, wipes away the mystery in this fact-filled program. This is not a class about the craft of writing; it's a candid, inside look at how the publishing world works. Maggie promises to do her best to answer every question, but since this program reflects her personal work experience, the particular focus is on nonfiction books for adults, published by traditional houses.  Lots of handouts, unlimited Q&A.
Maggie will use three of her books as examples of the full start-to-finish process: how she got the idea, how she developed the idea into a full book concept, and how she found the best publisher for each. Those examples are designed to be springboards to stimulate questions and comments. Informational handouts will be provided and there will be time for a question and answer session with Maggie.
About Maggie Stuckey: Maggie Stuckey is the author of many nonfiction books including Soup Night and The Bountiful Container. She lives in Portland, Oregon.