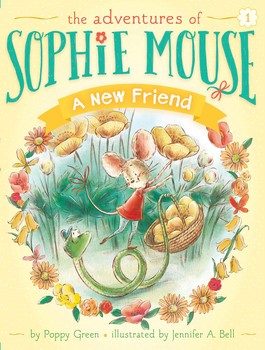 Book discussion and fun activities in Central Park for kids reading beginning chapter books.
Eight-year-old Sophie Mouse is excited to return to school after the long winter break, but there is a new student–a snake–and Sophie and the other animals are afraid to sit near him, much less ask him to play with them, because they have heard snakes are awful.
A limited number of copies of A New Friend (Adventures of Sophie Mouse #1) by Poppy Green will be available at the Youth Reference Desk and are provided by the Friends of the Library. A New Friend has an AR (Accelerated Reader) Level of 3.4.
*Will meet in the Youth Activity Room of the Corvallis Public Library in the event of rain.