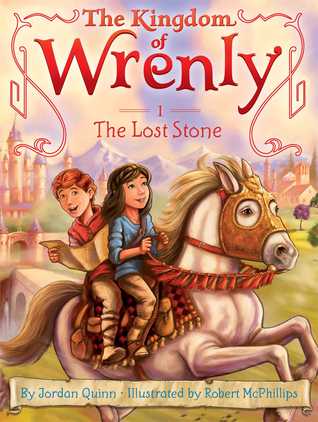 Book discussion and fun activities in Central Park for kids reading beginning chapter books.
Eight-year-old Lucas, Prince of Wrenly, is eager to explore and Clara, daughter of the queen's seamstress, knows the kingdom well, so they team up to find a lost jewel and visit all of the land's main attractions as they search.
A limited number of copies of The Lost Stone (Kingdom of Wrenly #1) by Jordan Quinn will be available at the Youth Reference Desk and are provided by the Friends of the Library. The Lost Stone has an AR (Accelerated Reader) Level of 3.9.
*Will meet in the Youth Activity Room of the Corvallis Public Library in the event of rain.