Summer at Your Library for Adults: Read, Create, Celebrate! Do awesome things, win awesome prizes.
I recently had the distinct pleasure of meeting aspiring author and youth champion, Jennifer Hartsock. Jennifer's enthusiasm for books and writing just bubbles at the surface the instant you meet her and I knew within a minute of talking to her that we had to invite her to share some of her favorite books with the community. Find out more about this unique young woman and check out one of her stellar picks.
About Jennifer: I'm an aspiring author and a writing tutor at the college level looking to leave a majestic footprint on our world by promoting self-reliance, fostering inspiration, and alleviating anxiety in young adults. I tutor writing at Oregon State University and Linn-Benton Community College and hope to reach more learners through volunteering as a literacy assistant for the LBCC Adult Basic Skills department and in the Resource Learning Center at Hoover Elementary School. My favorite novels challenge personal boundaries through shocking prose, raw emotions, and thought-provoking subject matter.
Jennifer's Picks: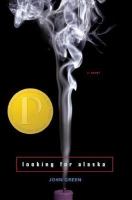 Looking for Alaska by John Green
When I was sixteen years old, I couldn't find realistic fiction I liked to read, so I wrote my own. A few years later, I found John Green, a remarkable person and author who introduces serious questions about life into young adult literature. Through the eyes of Pudge in Looking for Alaska, John demonstrates very important human struggles, like wrestling with forgiveness and being forgiven or being infatuated and confused with people or events or things, all at the same exact time and all for complicated reasons.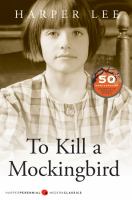 To Kill a Mockingbird by Harper Lee
Atticus Finch is one of the best literary characters of all time. He is humble, kind, brave, determined, and true to his beliefs. For example, when a mob in a small southern town assembles to lynch Atticus's client, a man of color who is accused of rape, Atticus guards the jailhouse in order to face down the mob and see to it that his client receives a trial. He is not only an incredible icon for good, but also a great dad.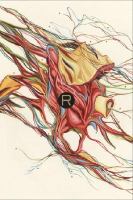 Rant by Chuck Palahniuk
Chuck Palahniuk has a talent for forcing his readers to get smacked in the face with raw, dirty plunges into the darker places of human nature. Rant, specifically, is a literary puzzle: it plays on individual perspective or false memory, disjointed plot lines, and murders that take place in the future. I'm convinced that every read-through reveals new connections and insight into this beautiful but insane mess. Palahniuk makes the grotesque undeniable.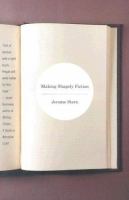 Making Shapely Fiction by Jerome Stern
Whether you are a serious writer or writing for your own pleasure and fun, Jerome Stern wrote a simple but intriguing guide to the different techniques and principles that shape fiction. Instead of directly telling your reader about your characters, plot, or theme, you can suggest them through imagery, diction, or even psychic difference. Jerome Stern is the late editor of Micro Fiction and taught fiction workshops at Florida State University. He served in kick starting the annual Spring Festival of Writers and a scholarship fund for creative writing students. All in all, a pretty swell fella.
Want more Community Picks? Click here!
Interested in submitting your own picks? Contact bonnie.brzozowski@corvallisoregon.gov