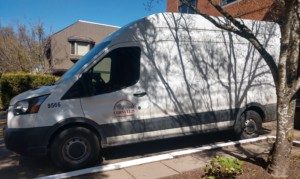 Now offering delivery service within our service district!

One of our first priorities after we closed was to figure out how we could keep getting you your books, DVDs, and other materials, and we are delighted to announce that we are delivering holds to patrons with current library cards who live within the library service district.
If you are interested in having materials delivered to you, please fill out the order form here, or call us at 541-766-6448 or 541-766-6793.
Please note: once you sign up, we will do our best to get materials to you within 7 days and then weekly after that, but we ask for your patience as we all adjust to the new service.
We know this is a new service and you might have some questions — please see below for some answers.
If you already have library materials checked out, you are welcome to bring them back to any CBCPL branch book drop: in Alsea, Corvallis, Philomath or Monroe. We do not charge fines for overdue items. Drivers who are out delivering books will also pick up materials in a sealed bag, but we cannot guarantee which day a driver will stop by your home.