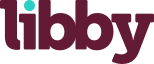 eBooks & eAudiobooks for iPhone, iPad & Android
---
Get the Libby app

Download Libby from the App Store (iOS), or Play Store (Android).

Select your library

Follow the prompts. Our library is shown as Oregon Digital Library Consortium / Corvallis Library.

Add your card

Tap > Add A Card > Sign in With my Library Card > select Corvallis-Benton County Public Library. Your PIN is the last four digits of your library card number.

Extend the default lending period in Library2Go (optional)

Sign in to library2go.overdrive.com with your card number and PIN.
Tap/click , then Settings and 21 days.
Find a book

Tap Library at the bottom of the screen.

To search, tap Search... at the top of the screen.
To browse, scroll down and tap the horizontal blue bar labeled Popular Collections, choose a format (Books or Audiobooks) under the Collections label, then choose a subject or genre (e.g. Mystery).
To hide checked-out titles, tap Preferences, change Availability to Available Titles, and tap Apply Preferences.
To show popular titles first, tap Refine, and change Sort By to Popularity.

Download a book

Tap a book cover, then tap Borrow. To change the lending period tap the number of days shown under the title. Tap the Borrow! button. The book will automatically download over WiFi.

Notes:

Books will self-return at the end of the lending period.
You can renew books if they have no holds. Tap Shelf at the bottom of the screen, then tap the book cover and Renew Loan.
There is a limit of 6 items borrowed and 6 items on hold.

Read or Listen to a book

Tap Shelf at the bottom of the screen, then tap a book cover and Open Book or Resume. When reading, tap the center of the screen for options.

Return (optional)

Tap Shelf at the bottom of the screen, then Return Book to Library.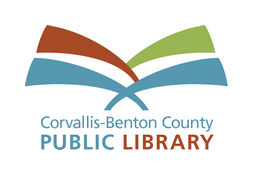 Get more eBooks, eAudiobooks, and eMagazines at cbcpubliclibrary.net/download