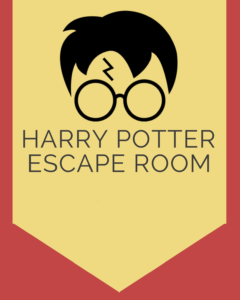 Saturdays 12/28/19 + 1/11/20 | 10am-5pm | Main Meeting Room

Registration is now FULL for both of these events. 
Teens (6-12th grades) and tweens (4-6th grades) will solve a variety of puzzles to escape from a "locked" room in the Wizarding World of Harry Potter! Youth waiting to go through the escape room can enjoy Harry Potter movies and wizard-themed art projects; all materials and snacks provided.
NOTE: at no time will youth be locked into the escape room! Exits will be functional throughout the entire event, and library staff will be with participating youth at all times.
TEEN ESCAPE ROOM
For teens in grades 6-12 only in groups of 8-10 teens
Saturday December 28 from 10am-5pm
Teens – register online here; registration opens on Wednesday December 11 at 4pm
TWEEN ESCAPE ROOM
For tweens in grades 4-6 only in groups of 8-10 tweens
Saturday January 11, 2020 from 10am-5pm
Tweens – register online here; registration opens on Monday December 23 at 4pm
Note: 6th graders who participated in Teen Escape Room are asked not to register for the Tween Escape Room, thank you!