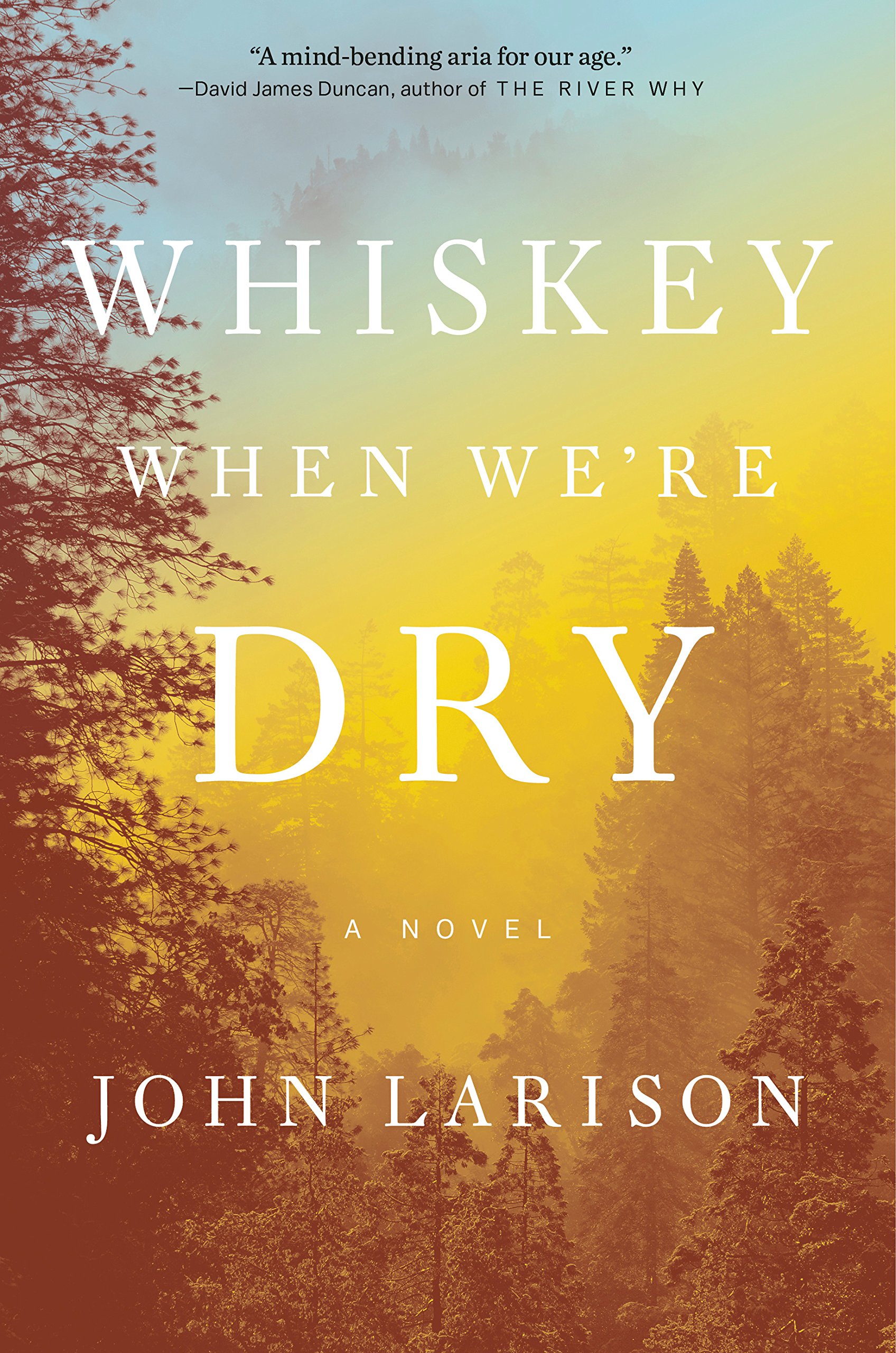 Monday, Sept. 24th | 6:30 – 8:00 p.m. | Main Meeting Room |

Whiskey When We're Dry: A Novel by John Larison
Available August 21
In the spring of 1885, seventeen-year-old Jessilyn Harney finds herself orphaned and alone on her family's homestead. Desperate to fend off starvation and predatory neighbors, she cuts off her hair, binds her chest, saddles her beloved mare, and sets off across the mountains to find her outlaw brother Noah and bring him home.
Wrestling with her brother's outlaw identity, and haunted by questions about her own, Jess must outmaneuver those who underestimate her, ultimately rising to become a hero in her own right.
Told in Jess's wholly original and unforgettable voice, Whiskey When We're Dry is a stunning achievement, an epic as expansive as America itself–and a reckoning with the myths that are entwined with our history.
"A mind-bending aria for our age." -David James Duncan
"A thunder-clap of originality." -Timothy Egan
"A vivid and fast-paced frontier saga." -Kate Manning
---
John Larison was born in Oregon.  The son of National Geographic filmmakers, much of his childhood was spent traveling, often staying in remote tropical or mountainous regions. He attended the University of Oregon and studied philosophy and literature, and stayed to earn a Master's of Education. For several years, he worked as a fly-fishing guide and high school English teacher, writing fiction in the evenings.  In 2005, he left both jobs to earn a MFA at Oregon State University.
To piece together a living in the years following, Larison worked as a freelance writer for outdoor magazines, an adjunct writing instructor, and a fly-fishing guide, specializing in running small boats through heavy whitewater. He was always writing fiction.
His first book was a how-to text on fly-fishing, The Complete Steelheader (Stackpole 2008). He went on to publish two fishing related novels Northwest of Normal (Barclay Creek 2009) and Holding Lies (Skyhorse 2011); in late 2009, he began work on the novel that would become Whiskey When We're Dry (Viking 2018).
Larison lives with his family in Oregon's Coast Range mountains, where he is at work on his next novel.
Copies of Whiskey When We're Dry will be available for purchase from Grass Roots Books at this event.
For more information, please contact the library at 541-766-6793. A hearing loop system is available. If any member of the public has a disability and needs accommodations to attend this event, please call 541-766-6928, allowing 48 hours' notice for this service.