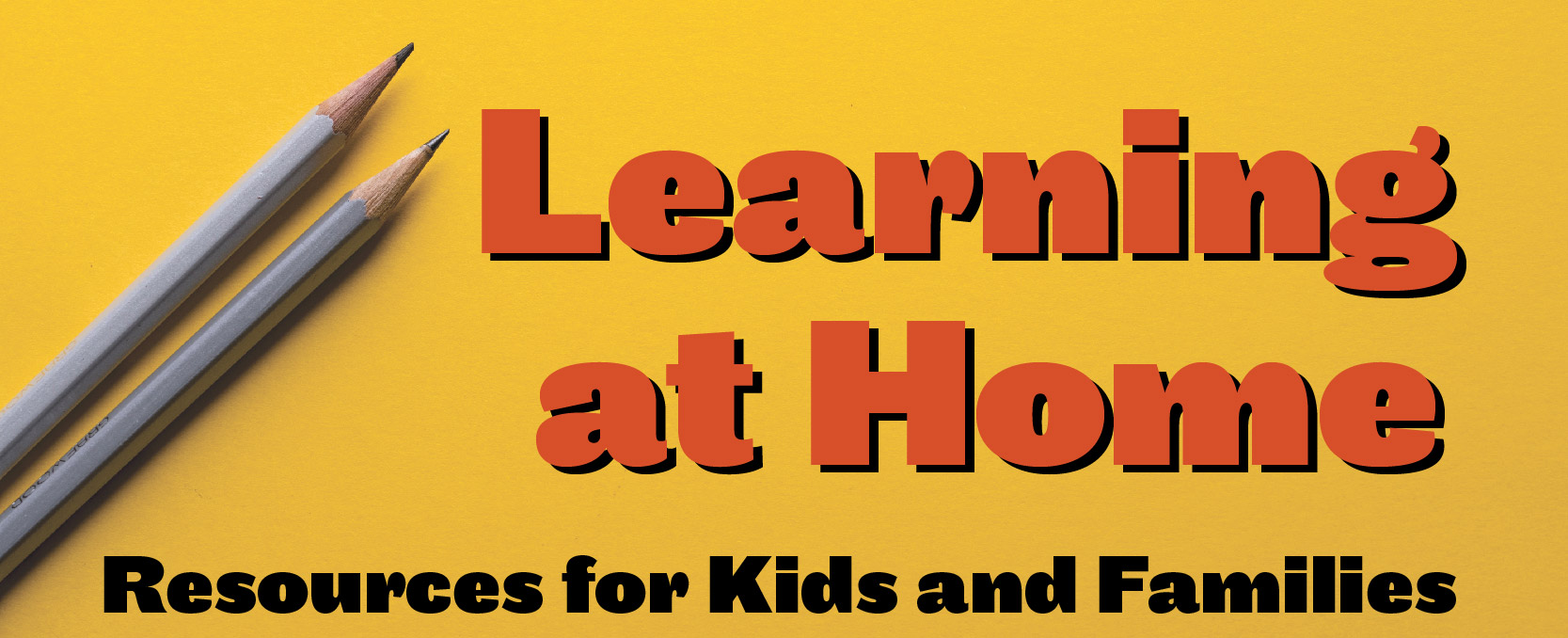 Continue to Use the Library From Home!
Did you know your CBCPL library card gives you free access to ebooks, movies, eaudiobooks, magazines, homework help, and more? Sign up for home delivery of holds, pick up library materials during our regular open hours, and contact a librarian for personalized picks just for you!
Check out our Virtual Events, including Stay-At-Home Storytime, presentations, virtual book clubs and more! Our libraries have reopened, but we're still here for you online too! Questions? Contact Us!
We've also collected some links to other, free, online resources below.
Library Resources:
eBooks, eAudiobooks, eMagazines, films
cloudLibrary Collection of ebooks offered by the library. Instructions are on our Downloadables page.
BookFlix Geared toward children in preschool to 3rd grade. Pairs classic video storybooks with related nonfiction ebooks for fun and learning. Expand your Scholastic BookFlix experience with these Kids Activities created by our Early Literacy Coordinator.

Novelist Plus Find a good book to read. Includes author, series and title read-alikes, series information, book lists, and award winner information.
Novelist K-8 Plus Covers books geared toward K-8th grade. Includes author, series, title read-alikes, book lists and common core connections.
Kanopy Films and "thoughtful entertainment" for adults and kids. Learn more.

Overdrive Ebooks and downloadable audiobooks. Instructions are on our Downloadables page.
Scholastic Teachables Printable resources to support at-home learning. Includes teaching tools, worksheets, and crafts.
ScienceFlix Hands-on science projects, videos, articles, lesson plans, and quizzes. Articles in English and Spanish. Tablet-friendly. Ages 10-15.
TrueFlix Science and social studies videos, read-along books, lesson plans, and quizzes. Tablet-friendly. Ages 8-12.
Click here for a full list of free online resources for library members.
Questions or comments?: askalibrarian@corvallisoregon.gov
Library Resources: Research and Education
Gale In Context: Environmental Studies Interactive content to support research projects on "green" topics – environment, energy and natural resources.
Gale In Context: Middle School Grades 6-8. Articles and media on popular research topics.
Gale In Context: High School Grades 9-12. Articles and media for students, organized by topic.
InfoTrac Student Edition Grades 9-12. Articles and media on popular research topics.
Learning Express Library 3.0 Contains practice tests (GED, SAT, GRE and more), computer software tutorials and AP practice courses.
Opposing Viewpoints Research both sides of an issue. Excellent for pro- and con- papers.
National Geographic Kids Experience amazing adventures in science, nature, culture, archaeology, and space
U.S. History in Context Covers a complete overview of U.S. history, including current historical events.
World Book Online An encyclopedia of popular subjects for school-age children
Library Resources:
Learn a new language!
Mango Languages Learn over 70 languages and dialects with self-paced courses. An Android app and iOS app are also available. First-time users must click Use Mango As A Guest or Sign Up.
Online Learning & Activities
Pre-K:
26 Fun Ways For Kids to Practice Their ABCs
Elementary Grades:
The Children's Book Council posted a list of fun and educational content from various publishers, including activities, discussion guides, and teacher guides.
Kennedy Space Center has launched science lessons on Facebook Live.
Khan Academy: Online courses, homework help, and daily schedule ideas.
Khan Academy – Imagineering in a Box: In these online lessons, kids can become Mini Imagineers with Disney's "Imagineering in a Box". Learn how to build their own attraction, world, and characters.
Mystery Doug: Science videos for K-5 learning.
NASA: Read, watch, explore and learn about the universe with the National Aeronautics and Space Administration.
Prodigy Math: Math games for kids.
Scholastic Learn at Home: School might be closed, but you can keep the learning going with these day-by-day projects from Scholastic.
Smithsonian for Kids: Online learning and fun ideas for home activities.
Spanish resources | Recursos de la escuela. Haga clic aquí. (From the Corvallis School District.)
Start With a Book from Reading Rockets. Explore 24 topics with books and activity ideas.
Stuck-At-Home Computer Graphics Academy: Tutorials on Scratch, TinkerCad, and Optical Illusions by Mike Bailey, Computer Science Professor at OSU.
Typing Club: Learn touch typing for free.
Online Storytimes for Children
CBCPL's own Stay At Home Storytime YouTube channel
At Home with Emily Arrow: Music, books and storytime.
Bob Shea Read Aloud: "Who Wet My Pants"
Brightly Storytime featuring Brightly Storytime Flip-a-Long and Brightly Storytime Read Aloud Picture Books for Kids!
HarperKids Storytime Read-Aloud from HarperCollins Children's Books.
Kate Messner's Read, Wonder, and Learn! page of growing collection of resources that include everything from first-chapter and picture book read-alouds (all shared with permission!) to drawing and writing mini-lessons.
Kid Lit TV: Explore the World of Children's Literature.
Kids Ask Authors with Grace Lin (also check out Grace Lin's YouTube channel reading aloud to viewers)
Peter H. Reynolds – Facebook Daily Reading
Storyline Online: "The SAG-AFTRA Foundation's award-winning children's literacy website, Storyline Online, streams videos featuring celebrated actors reading children's books alongside creatively produced illustrations. Readers include Viola Davis, Chris Pine, Lily Tomlin, Kevin Costner, Annette Bening, James Earl Jones, Betty White and dozens more." (from website)
Telephone Tales from CBCPL! You can call us 24/7 at 541-766-6568 to hear a children's story in English or in Spanish, recorded by our library staff. We'll have new stories available on Tuesdays each week!
Unite for Literacy features a collection of picture books with audio narration available in multiple languages.
Parenting/Caregiver Additional Resources
Information about coronavirus and COVID-19
Benton County Behavioral Health
Benton County Nurse Home Visitors – Babies First
Child, Teen and Family Counseling (Old Mill Center for Children and Families)
Local Parent and Caregiver resource page.
Relief Nursery for Benton County (Old Mill Center for Children and Families)
SNAP Help – Partners for a Hunger-Free Oregon
Gale eBooks: Virtual Learning Professional Development Collection
20 Corwin Press titles offering expert recommendations for virtual teaching and learning.
Working and Learning from Home During the COVID-19 Outbreak
Podcasts on Parenting & Tech Use
Virtual Field Trips