There will be no library services today, 9/17/2020, due to poor air quality. This includes delivery, walk-up, and computer use.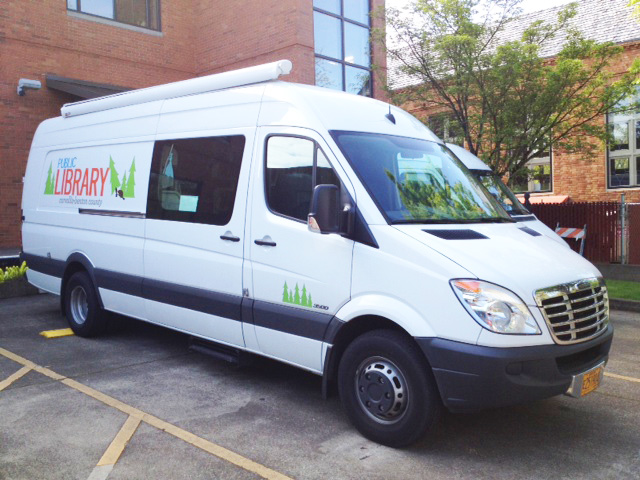 Bookmobile Information
Circulation
To get a free library card you must live, work or attend school in Benton County. Bring proof of address and a card will be issued. Bookmobile items check out for six weeks.
Cancellations
All attempts will be made to notify a nearby business if the bookmobile cannot make its regularly scheduled stop. Inclement weather and mechanical problems are usually the reason. We apologize in advance and please be assured that we will adjust the due date of materials as necessary.
Extensions Services 
Dial-A-Book: free delivery service for home-bound patrons. Contact: 541-766-6993
Benton County Jail: books are delivered to inmates. Contact: 541-766-6458
Senior Centers: deliveries of library materials are rotated monthly to centers throughout Corvallis. Contact: 541-766-6458
Special Bookmobile Programs: the bookmobile is available for special events that do not conflict with the regular schedule. Contact: 541-766-6792