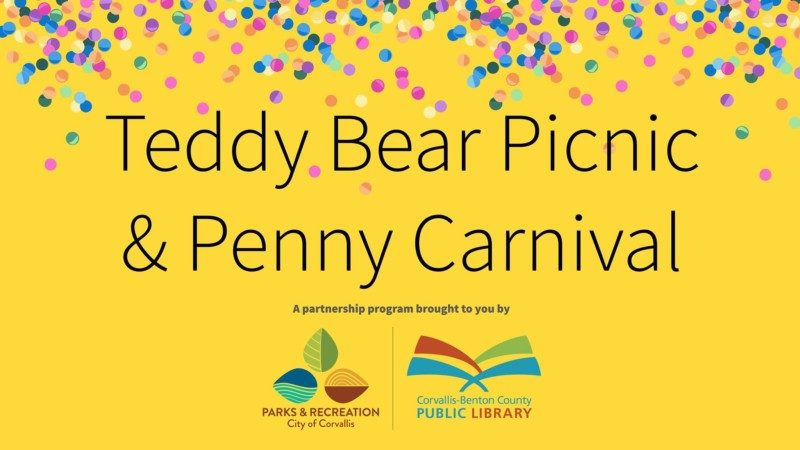 Thursday, July 11 | 10:30 a.m. – 2:30 p.m. | Central Park |
Come play and celebrate community at the Teddy Bear Picnic in the morning and the Corvallis Kid's Penny Carnival in the afternoon! Bring a stuffed animal to Central Park* and enjoy music from Red Yarn, starting at 10:30 a.m.. Take a photo with Paddington Bear following the music performance. The Teddy Bear Picnic is a free event.
Stay after to enjoy the fun activities and booths of the Kid's Penny Carnival with Parks and Recreation! Corvallis Parks and Recreation will have music, wacky relays, old fashioned carnival games and much more! A partnership event with the Corvallis and Benton County Public Library. Sponsored by the Youth Recreation Corps (YRC), a work experience program for teens. No registration required. Concessions available for additional fees.
*The Teddy Bear Picnic will be held in the Main Meeting Room of the Corvallis Public Library in the event of inclement weather.