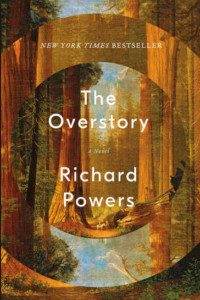 Wednesday, January 9 | Noon – 1:00 PM | Main Meeting Room |

Join us for the January Random Review! Kathleen Dean Moore reviews The Overstory by Richard Powers. 
About the book (from the publisher):
A novel of activism and natural-world power presents interlocking fables about nine remarkable strangers who are summoned in different ways by trees for an ultimate, brutal stand to save the continent's few remaining acres of virgin forest.
Random Review is sponsored by The Friends of the Corvallis-Benton County Public Library. Reviews are held on the second Wednesday of the month from 12:00 – 1:00 pm and are open to the public and free of charge.  Coffee, tea, and cookies are served. Feel free to bring your lunch.