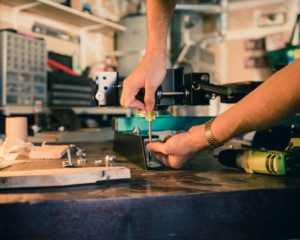 Wednesday, Sept. 30th | 4:00 – 5:30 p.m. | Main Meeting Room |

Ever wonder what's inside your home appliances and electronics? Find out in this hands-on workshop! Old appliances and electronics as well as tools and safety gear will be provided so you can take things apart and learn about how they work. Ages 10 and older, teens, and adults are all invited!
A waiver is required to participate in this workshop. Participants may register and sign the waiver in advance here beginning February 13th: https://www.eventbrite.com/e/take-apart-workshop-registration-94483824663. Participants under 18 years of age must have a parent/guardian sign the waiver on their behalf. Registration is encouraged, but not required. Appliances and electronics can be dirty and may have parts that can stain clothing – please consider wearing clothing you are not worried about getting dirty or stained to this workshop.