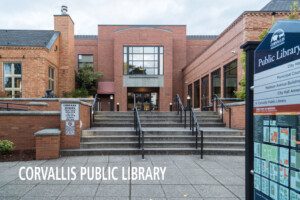 Corvallis Public Library
Mondays 10 AM – 2 PM
Wednesdays 2 – 6 PM
Saturdays 10 AM – 2 PM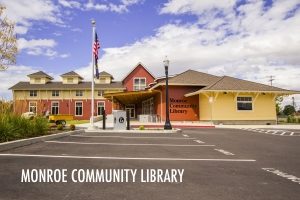 Monroe Community Library
Mondays 10 AM – 2 PM
Wednesdays 3 – 7 PM
Saturdays 10 AM – 2 PM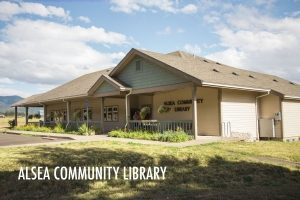 Alsea Community Library
Tuesdays 10 AM – 2 PM
Thursdays 3 – 7 PM
Saturdays 10 AM – 2 PM
To create a safer environment for patrons and staff and mitigate the risk of the spread of COVID-19, we are asking everyone who enters our libraries or utilizes our walk-up services to adhere to the following guidelines along with the original Patron Code of Conduct.
Walk-Up Library Services
The Corvallis, Monroe and Alsea branches have limited walk-up library services available three times per week.  While the buildings are still closed to the public, you can pick up holds and make requests from the patio.  Masks are required for ages 5+. Please note, you are welcome to switch from delivery to walk-up services, but you won't be able to do both.
Computer Appointments
Computer usage is also available at all three locations, but days and hours vary — please call your nearest branch for more information.
Corvallis: 541-766-6793       –       Monroe: 541-847-5174       –       Alsea: 541-487-5061
Home Delivery
We are still offering contactless delivery of library materials to your home, if you live within the library service district. Visit cbcpl.net/delivery or call 541-766-6448 for more information or to sign up.