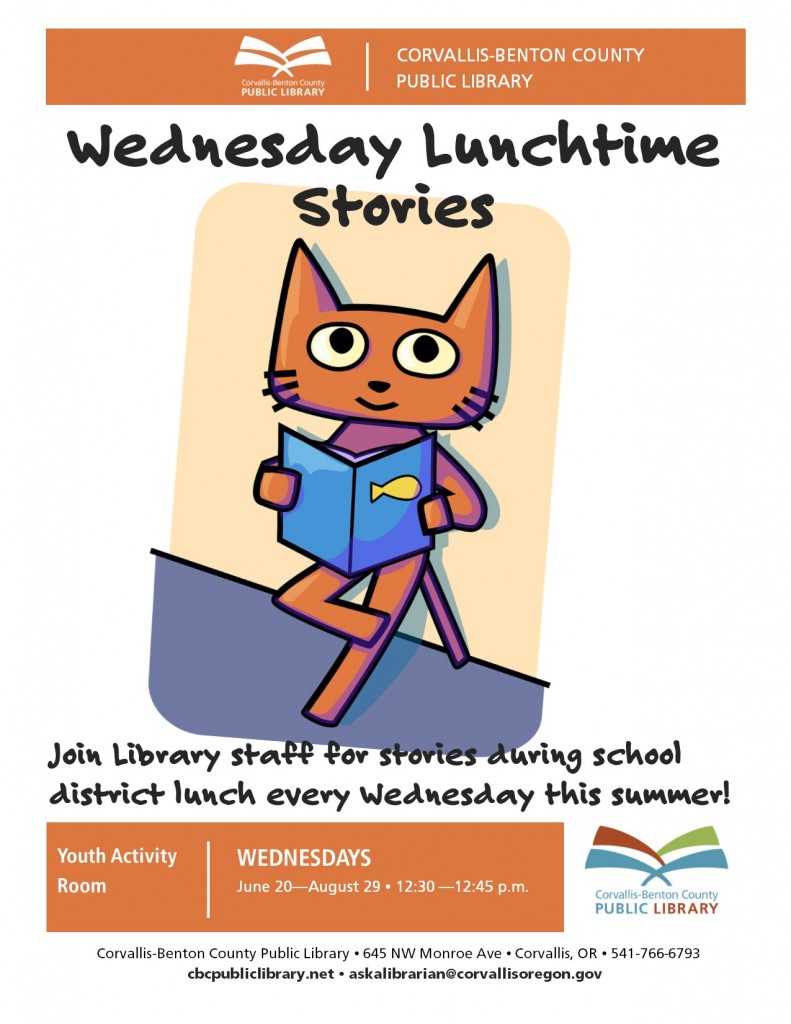 Wednesdays, June 20 – August 29 | 12:30-12:45 p.m. | Youth Activity Room

Join Library staff for stories during school district lunch every Wednesday this summer!
The Corvallis School District invites those 18 & under for free lunch at the library during the summer break. Parents and guardians may also eat for a nominal cost of $2.00 for breakfast and $3.50 for lunch. (Subject to meal availability after children have been served.) Payment must be in the exact amount, as servers cannot make change.