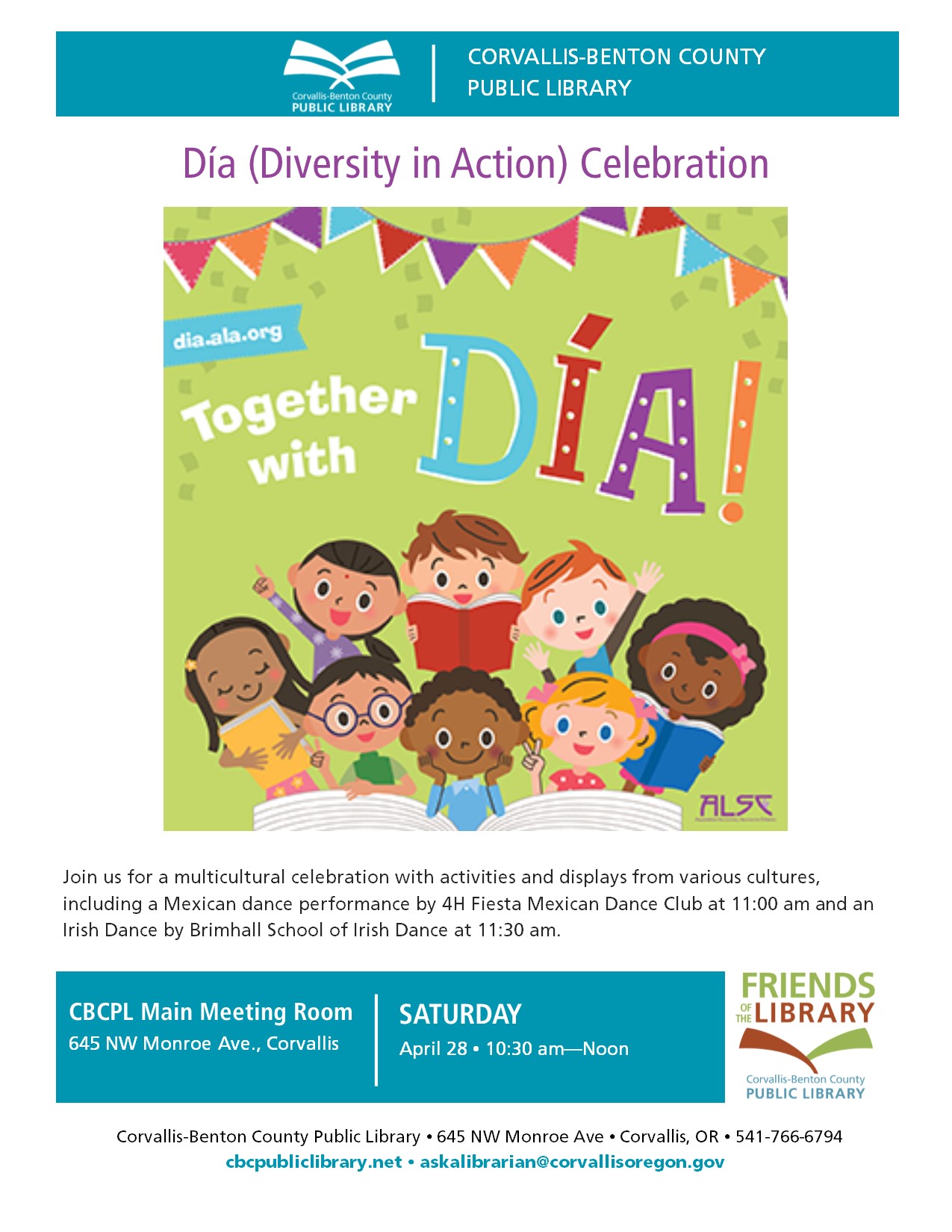 Saturday, April 28th | 10:30 a.m. – 12:00 p.m. | Main Meeting Room |

Join us for a multicultural celebration with activities and displays from various cultures, including a Mexican dance performance by 4H Fiesta Mexican Dance Club at 11:00 am and an Irish Dance by Brimhall School of Irish Dance at 11:30 am.
Dia Celebration (Diversity in Action)
Día, also known as El día de los niños/El día de los libros or Children's Day/Book Day, is a celebration of children, families and reading held annually in April. The celebration emphasizes the importance of literacy for children of all linguistic and cultural backgrounds. Día is part of the Association for Library Service to Children, a division of the American Library Association.