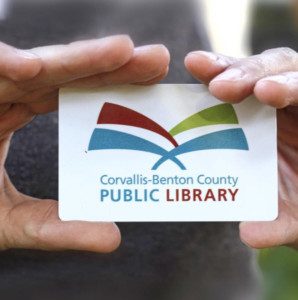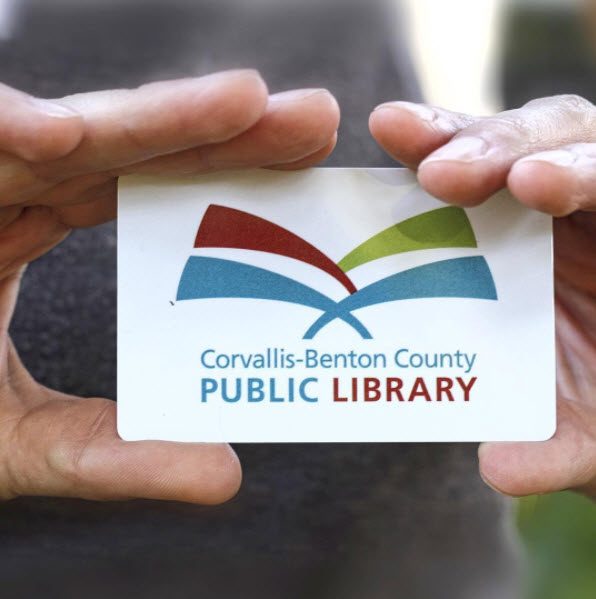 If you live, own property, work or go to school in the Library's district, you can get a free Library card at the Circulation Desk of any Corvallis-Benton County Public Library location once you fill out a Library card application (en espanol Aplicación para tarjeta de la Biblioteca) and show proof of address. The district is most of Benton County. (Residents living within the city limits of Albany are not eligible).
Students that are fifth grade and under need to have a parent or guardian's signature.
Others may purchase a card for $120.
Your Library card and PIN will allow you to access your Library account online via My Account.
Need to renew your card?
Residents may renew their accounts without visiting a branch by sending a picture or scan of a current utility bill which clearly shows their name, street address, and the date. Please note, we cannot renew an account when only a PO box is shown. Residents may block out the account number on the bill if they like. Staff will confirm contact information and renew the account. The image of the bill with then be deleted.
For more information, go to Checkout, Fines, Renewals & Holds or call 766-6926.