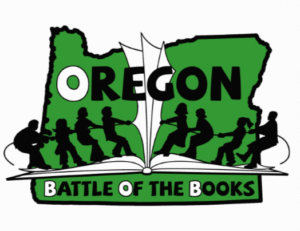 Good luck to all of the OBOB teams! The OBOB Club will resume in the fall of 2019.

Practice and review all of the Oregon Battle of the Books (OBOB) titles in the Grades 3-5 Division at the Saturday Review Event. Practice unofficial OBOB questions to help prepare for OBOB battles.
For more information, contact Youth Services at 541-766-6794. Looking for more information about Oregon Battle of the Books? Visit the official OBOB website.
Wednesday, September 12, 2018
4:00-5:00 pm:

Wednesday, October 10, 2018
4:00-5:00 pm:

Wednesday, November 14, 2018
4:00-5:00 pm:

Wednesday, December 12, 2018
4:00-5:00 pm:

Wednesday, January 9, 2019
4:00-5:00 pm:
Saturday, January 26, 2019
3:00-4:00 pm: