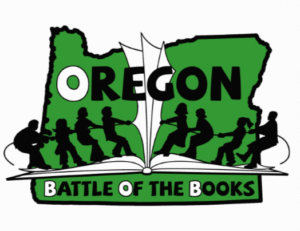 Monday, December 16 | 4:00-5:00 pm | Main Meeting Room |
Come to the OBOB Book Club to discuss Oregon Battle of the Book titles from the Grades 3-5 Division. Books are available to check out at the library and at most school libraries.
For more information, contact Youth Services at 541-766-6794. Looking for more information about Oregon Battle of the Books? Visit the official OBOB website.
Monday, October 21, 2019
4:00-5:00 pm:

Monday, November 18, 2019
4:00-5:00 pm:

Monday, December 16, 2019
4:00-5:00 pm:

Monday, January 13, 2020
4:00-5:00 pm:

Saturday, January 25, 2020
3:00-4:00 pm: