Visual chart of media bias
This chart was originally published by Vanessa Otero. Here are links to her Reasoning and methodology.
As with all news, it is best to get your information from multiple sources. Here is an additional resource for rating the bias of news outlets AllSides Bias Ratings
Fake News is in the news these days.
No matter where you are, this term is getting tossed around, left and right, back and forth. Being a library, we believe it an important responsibility to provide resources to help evaluate the abundance of information everyone wades through on a daily basis. It is one of the important services libraries offer their physical and digital communities.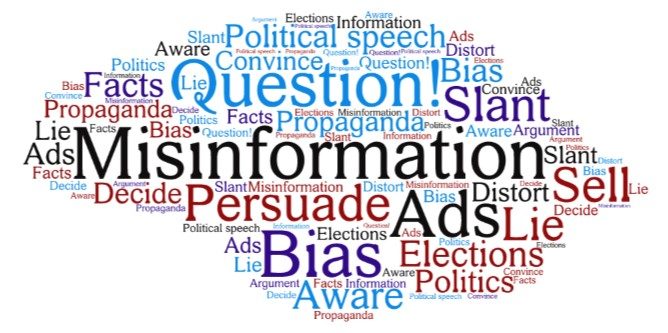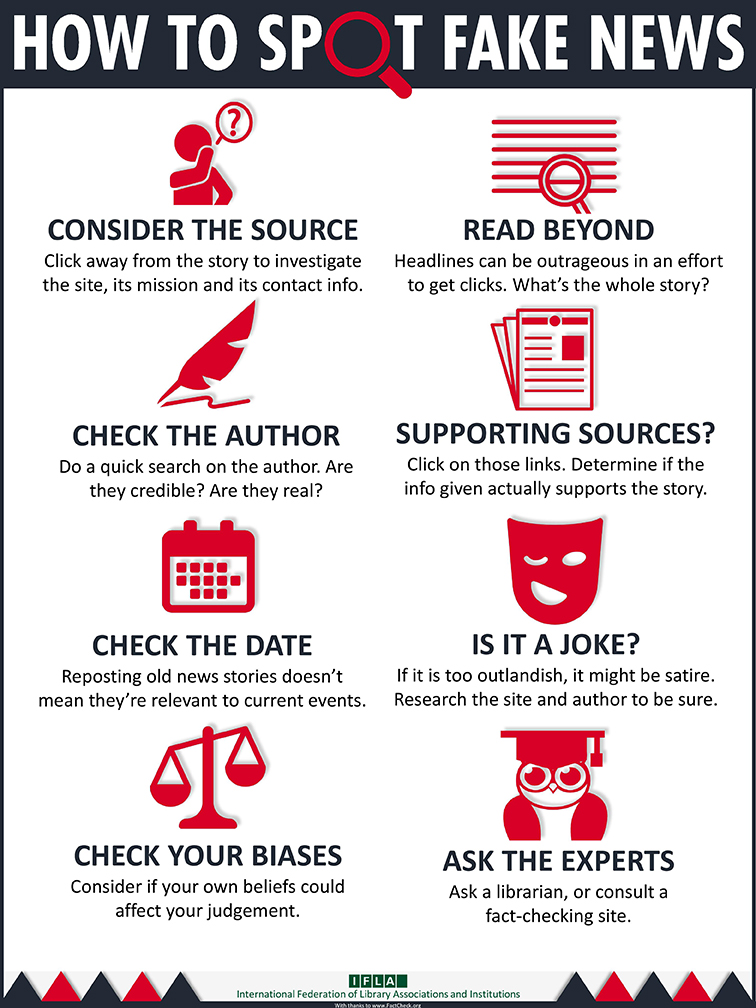 Check your sources:
AllSides read the same stories from three different positions
FactCheck by the Annenberg Public Policy Center
Media Bias/Fact Check One of the most "comprehensive media bias resources on the internet"
Politifact Uses a "Truth-o-Meter" to indicate validity of news reporting
Snopes Debunks myths, urban legends, misinformation, etc.
Washington Post Fact Checker Check the facts behind news stories
BS Detector – a plugin for Firefox, Chrome, & Safari