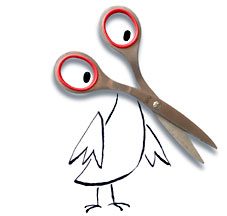 Saturday, October 26 | 10:30 a.m | Main Meeting Room |

Join us for a special science-themed storytime, followed by hands-on science and math activities designed for preschool age children and their families.
Upcoming Dates:
Saturday, October 26, 2019, 10:30 a.m.
If you have a few minutes, please fill out a quick evaluation form & let us know what you think of this program! We'd love to hear from you!
Let's read, create, and celebrate our way through science!
Preschool Science Saturday and Mother Goose Asks Why programs incorporate children's books and hands-on activities to explore science and math concepts for preschoolers and their families. These programs are held quarterly in all of the branches of the Corvallis-Benton County Public Library. For more information, contact Youth Services 541-766-6794.