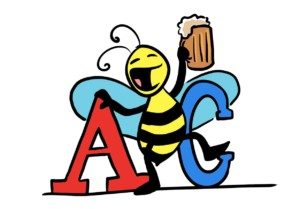 Saturday, February 9th | 7:00 p.m. | Whiteside Theatre (361 SW Madison Ave.) |

5th Annual Sip & Spell: Spelling Bee for Adults
Corvallis-Benton County Public Library presents the 5th annual Sip & Spell: A Spelling Bee for Adults on Saturday, February 9, 2019 at 7:00 p.m. at the Whiteside Theatre (361 SW Madison Ave.) in Corvallis.
For the fifth year in a row, the Corvallis-Benton County Public Library will be pulling all of the big words out of the dictionary for Sip & Spell: A Spelling Bee for Adults (18 years and older). Come and show off your intellectual prowess or cheer on all of the brave contestants while enjoying a tasty beverage from Block 15 or Two Towns Ciderhouse and delicious food from Delicias Valley Cafe. A prize will be awarded to the 1st place winner.
Contestants in the Bee may register on the day of the event at the Whiteside Theatre between 6:00-6:45 p.m. Registration is limited to the first 100 registrants. There is a $5.00 registration fee for contestants that may be paid by cash, check, or credit card during the registration period.
Sip & Spell is free to watch and all ages are welcome in the audience.
"Cheats" may also be purchased at the time of registration. See the CHEATS MENU below. The complete contest rules may be viewed here.
This event is sponsored by the Friends of the Corvallis-Benton County Public Library, Corvallis Gazette-Times, Oregon State University Libraries & Press, Oregon State University School of Writing, Literature, and Film, Block 15, Two Towns Ciderhouse, Delicias Valley Cafe, and Whiteside Theatre. All proceeds from this event benefit the Friends of the Library.
For more information, please call 541-766-6793.
If you're interested in reading more about Sip & Spell from previous years, please refer to 2018, 2017. 2016 and 2015.
Image credit: Ryan T. Mason