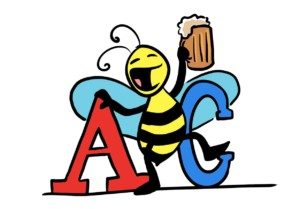 Date and Time To Be Determined

Corvallis-Benton County Public Library presents the 6th annual Sip & Spell: A Spelling Bee for Adults
For the sixth year in a row, the Corvallis-Benton County Public Library will be pulling all of the big words out of the dictionary for Sip & Spell: A Spelling Bee for Adults (18 years and older). Come and show off your intellectual prowess or cheer on all of the brave contestants while enjoying a tasty beverage and delicious food from local vendors TBA. A prize will be awarded to the 1st place winner.
Contestants in the Bee may register on the day of the event. There is a $5.00 registration fee for contestants that may be paid by cash, check, or credit card during the registration period.
Sip & Spell is free to watch and all ages are welcome in the audience.
Complete contest rules may be found here.
This event is sponsored by the Friends of the Corvallis-Benton County Public Library.
For more information, please call 541-766-6793.
If you're interested in reading more about Sip & Spell from previous years, please refer to 2019, 2018, 2017. 2016 and 2015.
Image credit: Ryan T. Mason