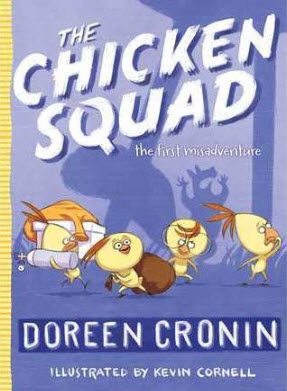 Wednesday, June 12, 2019 | 3:30 pm | Youth Activity Room
Participate in a book discussion with fun activities! The Kids Book Club is for kids reading beginning chapter books. A limited number of copies of each month's book are provided by the Friends of the Library and are available at the Youth Reference Desk. For more info, contact Youth Services, 541-766-6794.
Schedule:
January 9, 2019: Narwhal and Jelly: Unicorn of the Sea by Ben Clanton
A happy-go-lucky, waffle-loving narwhal and a cynical, no-nonsense jellyfish forge an unlikely friendship and share adventures while exploring the ocean together. Copies available at the Youth Reference Desk beginning December 10th.
February 13, 2019: Rise of the Earth Dragon (Dragon Masters #1) by Tracey West
Eight-year-old Drake is snatched up by the King's soldiers and taken to the castle where he is told by the wizard Griffith that he has been chosen to be a Dragon Master like Ana, Rori, and Bo–and his first task will be to discover whether his dragon, Worm, has any special powers.
March 13, 2019: Princess in Black by Shannon Hale

Who says princesses don't wear black? When trouble raises its blue monster head, Princess Magnolia ditches her flouncy dresses and becomes the Princess in Black!
April 10, 2019: Leroy Ninker Saddles Up by Kate DiCamillo
Leroy Ninker has a hat, a lasso, and boots. What he doesn't have is a horse – until he meets Maybelline, that is, and then it's love at first sight. Maybelline loves spaghetti and sweet nothings, and she loves Leroy, too. But when Leroy forgets the third and final rule of caring for Maybelline, disaster ensues.
May 8, 2019: Dragons and Marshmallows (Zoey and Sassafras #1) by Asia Citro
In the first book of this series, Zoey discovers a glowing photo and learns an amazing secret. Injured magical animals come to their backyard barn for help! When a sick baby dragon appears, it's up to Zoey and Sassafras to figure out what's wrong. Will they be able to help little Marshmallow before it's too late?
June 12, 2019: Chicken Squad: the First Misadventure by Doreen Cronin

Dirt, Sweetie, Poppy, and Sugar might be chicks, but they sure aren't chicken. They're the Chicken Squad, and it's up to them to figure out what Tail, the not-so-brave squirrel, is so afraid of. When he describes it as BIG and Scary, that doesn't give much insight as to what is lurking beyond the coop. Can our feckless, fluffy heroes defeat something that could very well be — gulp — from out of this world?
Summer Schedule:
July 1, 2019, 1:00-2:00 pm: Title to be announced soon.
July 15, 2019, 1:00-2:00 pm: Title to be announced soon.
July 29, 2019, 1:00-2:00 pm: Title to be announced soon.
For more information, contact Youth Services: 541-766-6794.